STE. GENEVIEVE – Local businessman Patrick Fahey was appointed to the Ste. Genevieve Board of Aldermen during last night's regular session.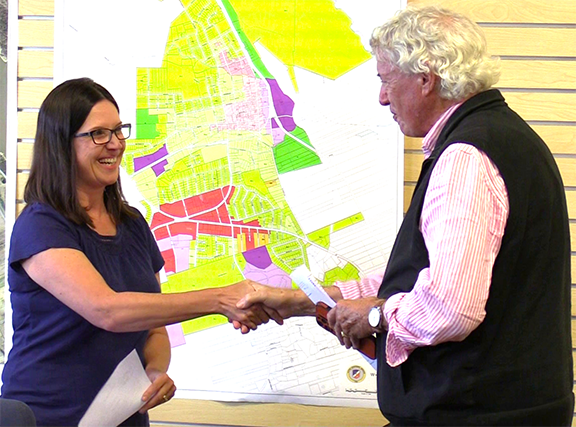 City Treasurer Sue Schweiss congratulates Patrick Fahey after swearing him in as a city alderman. (Photo courtesy SteGenTV)
City Treasurer Sue Schweiss performed the swearing-in in the absence of City Clerk Pam Meyer.
Fahey will fill the first ward seat left vacant by the resignation of Gary Smith.