Sun Times Online Classified Ad Rates:
15 cents per word per day; 10 cents per word per day over 100 words
(Addresses/phone numbers/emails, logos & 1,2 and 3 letter words free)
Display ads:
3×4 inch (100 dpi) $10/day        6×8 inch (100 dpi)$15/day
Saturday and Sunday free listing (provided ad runs at least 5 days)
25% Discount will apply for extended runs past two weeks.
Send Classified to: sgremminger@suntimesnews.com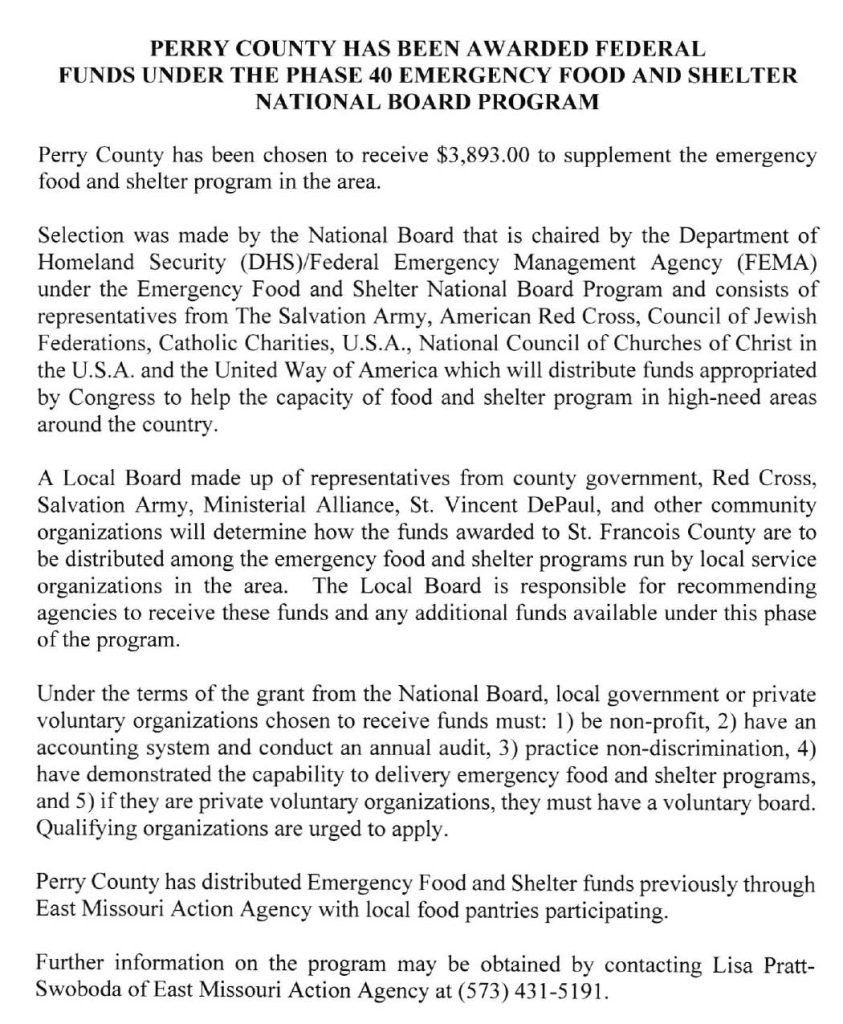 STE. GENEVIEVE COUNTY HAS EMPLOYMENT OPPORTUNITY FOR THE FOLLOWING POSITION:
DEPARTMENT: STE. GENEVIEVE COUNTY ROAD & BRIDGE
DEPARTMENT
QUALIFICATIONS: INDIVIDUAL MUST BE 18 YEARS OF AGE CDL
LICENSE -— PREFERRED SALARY WILL BE COMMENSURATE UPON EXPERIENCE
JOB DUTIES:
• lndividual will be expected to operate various pieces of heavy equipment/maintenance equipment. (l.E. Grader/Chip Spreader/Tractors/
Tandem Axle and Dump Truck with Snow Plow, etc.)
• Will be required to perform manual labor duties requiring the use of hand tools.
• Performs preparation and patching of damaged roadway areas w/asphalt including shoveling, and raking of the asphalt. Controls traffic at work site by flagging and/or placing barricades.
• Cleans and installs culverts, drainage structures and bridges.
• Removes snow from roads to include spreading salt or sand onto the roadway w/tandem axle truck.
• Checks and maintains proper fluid levels and air pressure of equipment.
• Recommended to have ability to follow oral and written instructions & to communicate effectively w/assigned personnel; ability to establish and maintain effective working relationships w/supervisors, other
employees, and the general public.
APPLICATIONS TO BE SUBMITTED TO THE FOLLOWING ADDRESS:
STE. GENEVIEVE COUNTY CLERK/55 SOUTH THIRD STREET, ROOM #2/
STE. GENEVIEVE, M0 63670. ANY QUESTIONS CAN BE DIRECTED TO
(573)883-5589, OPTION NO. 2.