By Jim W. Martin, Facilitator, Stars & Stripes Historic Region Foundation, (A not for profit foundation sanctioned through Missouri legislative designation of the 26 county Stars & Stripes Historic Region)
BLOOMFIELD — The governor signed legislation unanimously designating 26 counties and the city of St. Louis as the Stars & Stripes Historic Region Monday morning.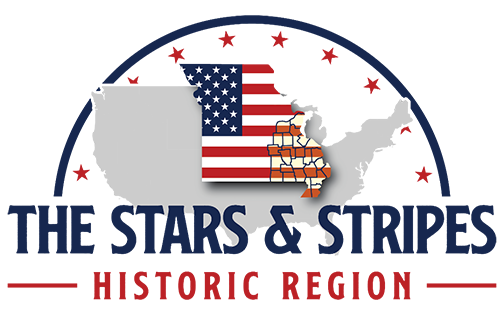 Vietnam veteran, retired educator, former Stars & Stripes Museum President, Missouri Veterans' Hall of Fame Board member and Stars & Stripes Region Foundation Facilitator Jim Martin pointed out that
"We are incredibly indebted to legislators such as legislation sponsors Rep. Dave Griffith and Senator Jason Bean, Lt. Gov. Kehoe, former legislator & current Director of Revenue Wayne Wallingford, Senators Steven Roberts, Holly Rehder and Bill Eigel, Representatives Jamie Burger, John Voss, Herman Morse, Dale Wright, Rick Francis for their work over two and a half years to get this so important legislation passed.
And now, per the explicit original wishes and vision of our wonderful sponsors and advocates, it's up to us at the Foundation and our public and private partners across the region to carry out that clear vision and mission:
"To promote, enhance, celebrate & inculcate the awe inspiring history, heritage and God given beauty of our nation's and Missouri's incomparable Stars & Stripes Historic Region".
Martin further noted that the Foundation will be sitting down with the leadership in each of the 26 counties and the city of St. Louis as well as other public and private stakeholders in the region in the coming weeks to explore how we can best partner with them to address this wonderful vision and mission."