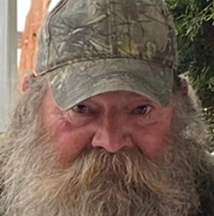 G. Vance Waters, 70, of Red Bud, Illinois, passed away at 9:12 am, Saturday, May 20, 2023 at Mercy Hospital South, St. Louis, Missouri.
He was born to William G. and Frances Ann (nee Vandevoir) Waters on July 23, 1952 in Red Bud, Illinois.
He was never married.
Vance was a lifelong farmer. He was an avid hunter, enjoyed going to equipment sales and loved his cows. He was known for his practical jokes and loved teaching his nephews and niece how to do things.
He is survived by his father: William G. Waters of Red Bud, Ill.; two sisters: Julene (Dan) Trost of Red Bud and Becky (Lee) Scherzer of Webster Groves, Mo.; four nieces and nephews: Chad (Jen) Trost, Tony (Amy) Trost, Dale (Dani) Scherzer and Betsy Scherzer; nine great nieces and nephews:
Dominic Trost, Kailey Trost, Olivia Trost, Madison Trost, Caleb Trost, Mac Trost, Rae Trost, Simon Trost and Elias Trost.
He was preceded in death by his mother.
It was Vance's wishes to be cremated.