BREWER – We're back! KSGM 980 AM is back on the air after being struck by lightning just over a week ago.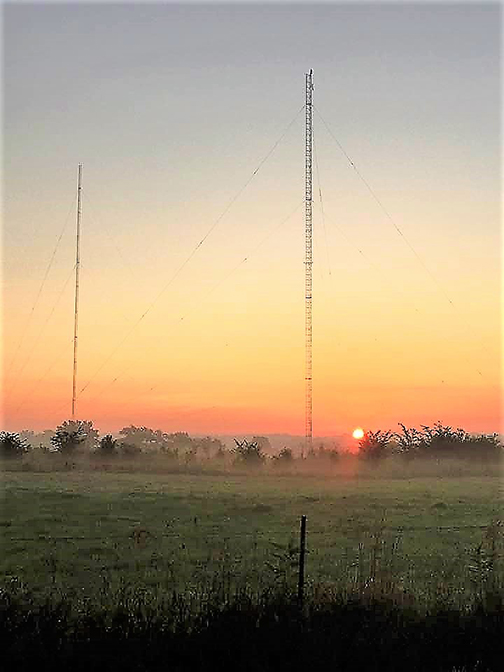 KSGM 980's transmitter site near Brewer (Photo by Don Pritchard)
"It's good to be back after what seemed more like a month than a week. Thank you to all who called in. I'm glad that KSGM is appreciated by our listeners," Program Director and Morning Show Host Dr. Scott commented.
"Many thanks to all of you who expressed how much you enjoy our programs and missed us in our absence," News Director Don Pritchard stated.
The lightning caused considerable damage to the station's transmitting apparatus, requiring the installation of replacement parts which were not available locally. The repairs were completed and the station, known for its real classic country format and Cardinal baseball broadcasts was back on the air just before noon Tuesday.
KSGM's FM 105.3 translator was unaffected by the lightning strike as it is located on Radio Hill, Ste. Genevieve.