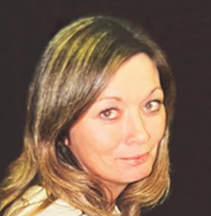 Glenda M. McMillan, 64, of Chester, Illinois, passed away at 7:05 pm, Wednesday, May 17, 2023 at Three Springs Lodge Nursing Home in Chester, Illinois.
She was born to the late Glenn and Thelma (nee Bernice) McMillan on March 25, 1959 in Long Beach, California.
Glenda had bar tended and owned The Jammer bar, worked at Gilster Mary-Lee Corporation and had worked in child care.
She was of Christian Faith.
Glenda was an amazing mother, fun loving and slightly mischievous. She will be missed by everyone that knew her.
Glenda a.k.a. "Gilligan" and her love for ice cream, is the inspiration for family owned local business Gilligan's Cafe & Creamery.
Survivors include her significant other, Gary Usher of Chester, IL; four children: Jessica Lohman of Chester, IL, Jennifer (Tony) Lochhead of Chester, IL, Chase Usher of Steeleville, IL, and Cody Usher of Chester, IL; a stepson: Cory (Erin) Usher of St. Louis, MO; a half-brother: James (Sarah) Walker Marissa, IL; seven grandchildren: Brooke Garris, Raegan Lohman, Ava Lochhead, Riley Lochhead, Clayton Usher, Austin Usher and Tyson Usher; and many nephews
She was preceded in death by her parents and a sister: Barbara Jean Carter.
It was Glenda's wish to be cremated.