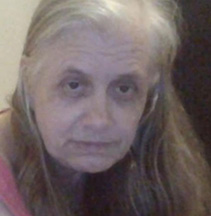 The Basler Funeral Home has announced the passing of 70-year-old Myrtle "Turtle" Carlisle of Sainte Genevieve, Mo. Wednesday, April 19, 2023 at Camelot Nursing & Rehab Center in Farmington, MO
She was born November 24, 1952 in Camanche, Tex., the daughter of Juanita B Carlisle and Cecil Carlisle who both preceded her in death.
She is survived by two sons: Marshall (Belated Eileen) Poitevint of Sainte Genevieve, Mo. and Benny (Angel) Poitevint of Mo.; a daughter: April Twilligear; a brother: Cecil (Janie) Carlisle Jr. of Amarillo, Tex.; a sister: Letha (Belated Johnnie) Walker of Odessa, Tex.; two grandchildren: Seth Twilligear and Zachary Twilligear.
She was also preceded in death by a grand-daughter: Kristine Poitevint.
Turtle loved to read Christian romance, mystery, and western novels.
She was a wonderful mother and a very independent person.
Arrangements are pending at this time.
Online condolences can be left at www.baslerfuneralhome.com.