CHESTER – The Chester Eagles is hosting a winter clothing drive and an ugly sweater contest on December 2.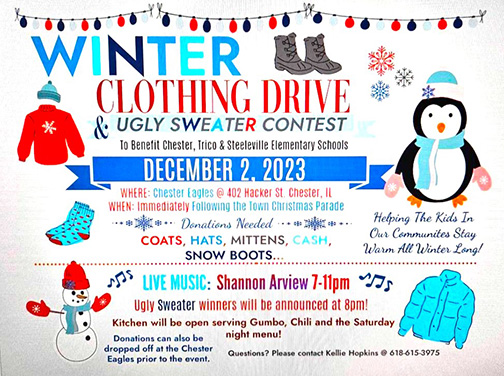 Donations are needed for coats, hats, mittens, snow boots and cash.
These donations will benefit the children at Chester, Trico and Steelville Elementary Schools.
Donations may be dropped off at the Chester Eagles, 402 Hacker Street, prior to December 2.
The event will take place immediately following the Christmas on the River Parade.
Ugly Sweater Contest winners will be announced at 8pm.
Food and music starts at 7 pm.
Contact Kellie at 618 615 3975.