STE. GENEVIEVE – Penny Yang has been named the Elks Student of the Month for September at Ste. Genevieve High School.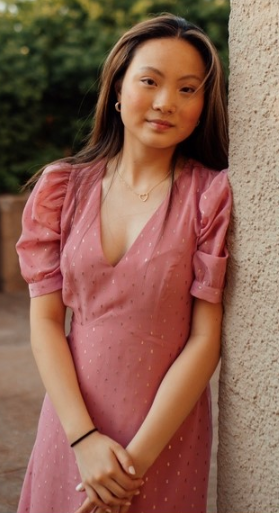 Penny is the daughter of Lily and Wayne Yang.

Penny's scholastic honors include: being ranked No. 1 in her graduating senior class, earning "A Honor Roll" each semester, being in the Top 10 percent every year in high school, being awarded Summa Cum Laude, and winning numerous class awards, including CP Biology and CP American History.
Penny has also been involved in clubs and organizations, including Math Team, Mentors, and Constitution Competition. Penny is also the president of the National Honor Society, and she is the current class President.  

Penny has competed in numerous competitive dance competitions at all levels. She has won awards at the state and national level. She is also a published author. Her written work includes "the teenage mind – Poetry Collection." Penny was chosen to attend Hugh O'Brian Youth Leadership Seminar and the Patched Overalls scholarship. This scholarship allowed her to work at a professional lab doing training and independent research.

In her free time, Penny enjoys dance, baking, music, and shopping.
Penny works at CVS as a pharmacy technician and at Weeks Restaurant. Her plans are to attend a university and major in Biochemistry and Political Science.