STE. GENEVIEVE – Kate Mesplay, the Rotary Student of the Month for September at Ste. Genevieve High School.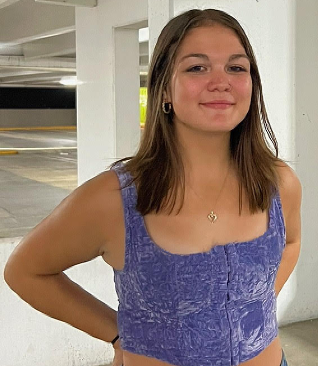 Kate is the daughter of Leanna Schenz.

Kate's scholastic honors include: being ranked in the top 20% of her class and earning A or B Honor Roll each semester. She earned the designation of Summa Cum Laude and Magna Cum Laude for the past three school years. Kate attended the Perryville Career & Technical Center for the Auto Collision program. She has been chosen as a class award recipient for CP American History and Creative Writing. Kate has also been a member of the SGHS volleyball and wrestling teams. She was also chosen to attend the Rotary Youth Leadership Academy.

In her free time, Kate enjoys reading, watching NetFlix, and hanging out with friends. She works at Keller Motors in Perryville.
She plans to attend East Central Community College and transfer to a university to major in Petroleum Engineering.