HILLSBORO – Sheriff Dave Marshak announces arrests and charges after an armed robbery, kidnapping, and stolen vehicle case led police on a pursuit through two states.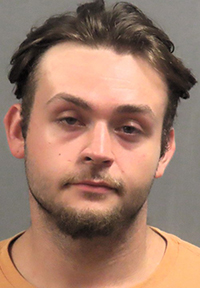 23-year-old Blake Steadham of Barnhart is charged with Robbery – 1st Degree and Unlawful Use of a Weapon. He is being held at the Jefferson County Jail without Bond.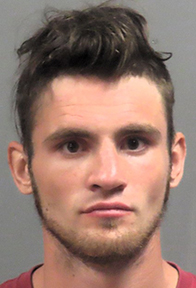 23-year-old Tony Bauer of Arnold is charged with Kidnapping, Stealing – Motor Vehicle, and Resisting/Interfering with Arrest. He is being held at the Jefferson County Jail on a $50,000 cash-only bond.
According to a news release from the sheriff's office: On September 3rd, Steadham and Bauer allegedly approached a man in the 100 block of Sheffield Lane near Fenton. The victim claims Steadham pointed a gun at him and started a physical altercation. A female victim claims Steadham then pointed the gun at her and demanded her cell phone.
The report went on to say the victims claim Bauer then entered the male victim's vehicle, a 2017 Jeep Patriot, and left the scene with the female victim still inside.
Jefferson County 911 Dispatch was notified of the alleged stolen vehicle and kidnapping and alerted law enforcement.
Deputies and officers with the Arnold Police Department pursued the Jeep northbound on I-55, as it was driven by Bauer. St. Louis County Police Officers got involved when the Jeep entered their jurisdiction. The pursuit continued north into the City of St. Louis, into Illinois, and back into St. Louis, where St. Louis Metropolitan Police Department officers closed the road. Bauer eventually stopped and was taken into custody. The female victim was unhurt and was taken home.
Steadham was taken into custody at the scene of the initial incident. He and Bauer were transported to the jail, where they were booked.
The Sheriff's Office would like to thank the Arnold, St. Louis County, and St. Louis Metropolitan Police Departments, and Jefferson County 911 Dispatch for their assistance during the pursuit; Jefferson County Prosecuting Attorney Trisha Stefanski's Office and Judge Edward Page for their quick response to issue charges; and the Deputies and Detectives who pursued the suspect and investigated this case.