STE. GENEVIEVE – The Ste. Genevieve VFW and VFWA Post 210 will host the annual Memorial Day program Monday, May 29.
A special Catholic Mass will be celebrated at 9 a.m. at the Church of Ste. Genevieve.
The traditional service will begin at 11 a.m. at the VFW Hall at 852 Memorial Drive.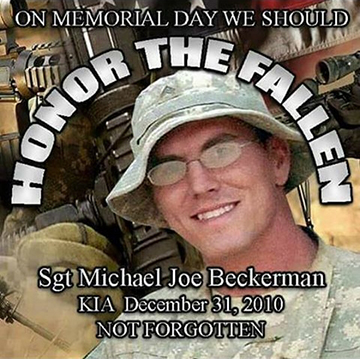 The guest speaker will be Lisa McGregor, mother of Sgt. Michael Beckerman who was killed in action on December 31, 2010 in Afghanistan during Operation Enduring Freedom.
Lunch will be served to those in attendance.
The Avenue of Flags will be on display.