JACKSON, Mo. – Riverside Regional Library's "All Together Now" Summer Reading Program kicks off next week with awesome performers and great incentives for all ages to read all summer. A wide variety of programs are planned from crafts for all ages to book clubs and story times.

"The Library's Summer Reading Program brings performers from across the region to our six branch libraries for fun, entertaining and educational programs. This program is especially important for children to keep them engaged in learning and reading over the summer. Businesses and organizations have donated funds and prizes that encourage our patrons to participate, and we couldn't do this program without the community's support." states Tessa Holland, Riverside's Children/Youth Librarian.
The performers this year include Kindersongs on May 30 and 31. Celia Later on June 13 and 14, DC Micken (ventriloquist) on July 6 and 7 and the Cape Conversation Nature Center on July 11 and 12.
All performers will appear at each of the library's branches so check for details at the library's website www.riversideregionallibrary.org.
The program includes reading challenges for all ages with prizes and drawings for those who complete the challenge by July 31.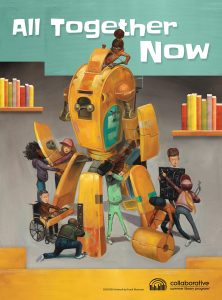 This Summer Reading Program is supported by the Institute of Museum and Library Services under the provisions of the Library Services and Technology Act as administered by the Missouri State Library, a division of the Office of the Secretary of State.
Riverside Regional Library proudly serves Cape, Perry and Scott Counties by providing information, education, recreation and inspiration.