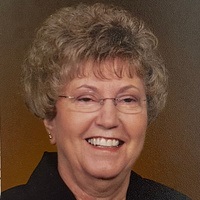 A funeral will be held Wednesday, May 24, 2023 for 89-year-old Genevieve Joan Tindall (nee Petrowske) who passed peacefully from this life into the next on May 22, 2023 with family by her side.
Genevieve was born April 25, 1934 in Chester, Illinois to Herman and Florence (Singer) Petrowske. She lost her mother at the tender young age of three but was lovingly doted on by her beloved father and two older brothers.
Her brother Delmer was killed in action in Korea. Genevieve and Roger shared a close bond that lasted until he preceded her in death in 2020.
Genevieve grew up on a chicken farm with her father, brothers and stepmother, Katheryn. She was lucky to have a next door neighbor, Maydell, as a lifelong friend. She graduated from Chester High School in 1952 and has fond memories of a class trip to New Orleans.
Genevieve married Jerry Dean Tindall on May 1, 1953. He preceded her in death November 21, 2016. A devout Catholic, she inspired her husband to convert and together they raised their children, Kathleen Ann and Terrence Dean, in the Catholic faith.
As a young family, they moved often until Genevieve and Jerry eventually settled back in Chester on her family's farm where they lived for most of their remaining years. This move brought Genevieve home to her brother Roger, his wife Ruth and the nieces she adored, Mary Jo, Donna, and Nancy. Genevieve was preceded in death by her nephew Brian and nephew-in-law Gary Eggemeyer.

Their daughter Kathy remained in Murphysboro, IL with her husband Bob Poole and two daughters, Lindsey and Lauren. Lindsey married Rick Kleinschmidt and they have two children, Connor–whom Genevieve always referred to as her "little gentleman"–and her namesake, Genevieve (Evie). Lauren married David Clough and they have two daughters, Samantha and Quinn.
Their son Terry married Carol and they reside in DeSoto, IL. Their infant daughter, Megan, preceded her grandparents in death. Daughter Mandy is mother to Benjamin and Madison House. Their son Joshua and his fiancee Peggy are parents to Rylee Dean, Avery and Jonathan.
It can be said that Genevieve's personality "blossomed" later in life. She went from a reserved, mild-mannered child/adult into a gregarious and playful senior. She loved pulling pranks on family and friends–although it is undetermined if she actually succeeded in fooling anyone. She enjoyed a good joke, despite her penchant for forgetting the punchline.
Genevieve loved to make people laugh, even if it came at her own expense. She was not one to shy away from attention and her family and friends continue to share stories of their escapades with "sweet" Genevieve. Genevieve enjoyed shopping, trying out new beauty products, and decorating her home.
Genevieve was an animal lover, with special affection for felines. Her home was always filled with cats, a tradition carried on by her family members.

Survivors: a daughter: Kathy (Bob) Poole Murphysboro, IL,; a son: Terry Tindall of De Soto, four grandchildren: Mandy Tindall, Joshua (Peggy) Tindall, Lindsey (Rick) Kleinschmidt and Lauren (David) Clough; grandchildren: Mary Jo (Dave) Versemann, Donna Eggemeyer and Nancy (Mitch) Eggeymeyer; and nine great grandchildren.
She was preceded in death by her husband: Jerry Tindall; mother: Florence Petrowske, father: Herman Petrowske; stepmother: Katheryn Petrowske; two brothers: Delmer and Roger (Ruth) Petrowske, infant daughter: Megan Tindall and Nephew: Brian Petrowske.
Visitation will be noon to 1 p.m. Wednesday at the Pechacek Funeral Home in Chester, Illinois
A funeral for 89-year-old Genevieve Joan Tindall (nee Petrowske) will be held at 1 p.m. Wednesday, May 24, 2023 at the Pechacek Funeral Home in Chester, Illinois. Father Sebastian Ukoh will officiate.
Interment will be in St. Mary's Catholic Cemetery in Chester, Illinois.

Memorials may be made to the Randolph County Humane Society or to St. Francis CARE, Murphysboro, Illinois.