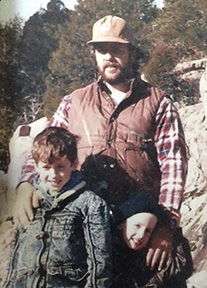 Gary "Rudy" Amschler, 66, of Perryville, Missouri passed away Wednesday, May 3, 2023 at his home.

He was born January 8, 1957 in Perryville, Mo. to Rudolph Amschler and Wilberta (Schnurbusch) Amschler.
Rudolph served in the 3rd Army under General Patton during World War II. He received the Purple Heart, Bronze Star, Marksman, European African Middle Eastern Theater Ribbon, Victory Ribbon, American Theater Ribbon and Good Conduct Medal.

Gary was a devoted family man who loved his grandchildren, spending time with family and friends, and being in the outdoors.

Survivors include two sons, Aaron (Tiffany) Amschler of Brooklyn, IL, Chris (Lauren) Amschler of Ste. Genevieve, MO; grandchildren, Jace, McKenzi, Deacon, Marissa, Kennedy, and Kingston; sister, Shirley; two brothers, Dennis, Kevin; special friends, Dylan & Haley Dibenedetto of St. Mary, MO.

He was preceded in death by his parents; brother, Stanley; sister, Sharon.

A private service will be held by the family.

Online condolences may be made at www.fordandyoungfuneralhome.com.

Ford & Young Funeral Home is in charge of arrangements.