PERRYVILLE, MO – Perry County Health System (PCHS) and Perry County Health Department (PCHD) recently completed a Community Health Needs Assessment.
One need identified as an area of high concern was the community's mental health. PCHS and PCHD understand the importance of this concern.
PCHS has in turn developed a program to expand mental health services offered through their Counseling Center and Therapy Services department.
As a result of this, PCHS would like to introduce Miranda Chappius to their team.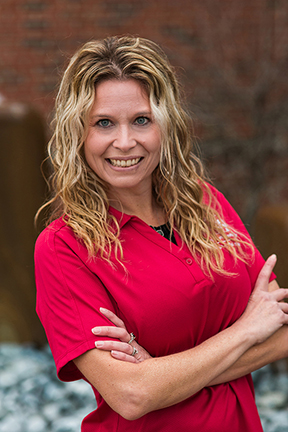 Miranda Chappius is a Licensed Master Social Worker and brings with her experience in caring for both pediatric and adult patients in a variety of settings.
In her role at PCHS, Miranda will serve as a social worker and also as a case manager for their Therapy Services department. At their Counseling Center, she will primarily be the first point of contact for their patients. During the initial visits, she will complete psychosocial assessments, gather pertinent records, and coordinate both internal and external services.
As the case manager for their Therapy Services department, Miranda will work closely with the parents of their therapy patients providing coordination of services such as community resource education. She will also provide direct counseling services to better address mental health concerns and needs for improved patient outcomes.
About Perry County Health System Perry County Health System (PCHS), dba Perry County Memorial Hospital (PCMH), is a 501(c)(3) not-forprofit, critical access hospital located in Perryville, Missouri. Perry County Health System includes Perry County Memorial Hospital, the physician practices found on the PCHS Campus, PFCC West, PCMH Counseling Center, Perry County Memorial Hospital Ambulance Service, Prescriptions Plus Pharmacy, and more. For more information, visit www.pchmo.org or follow PCHS on Facebook and Instagram.