CHESTER — Chester Grade School announced the first character awards for the month of March 2023 Friday.
Making the presentations of the awards was Cindy Ponder, School Social Worker from the Perandoe Special Education District.
A total of 13 students were recognized with 12 of those in attendance.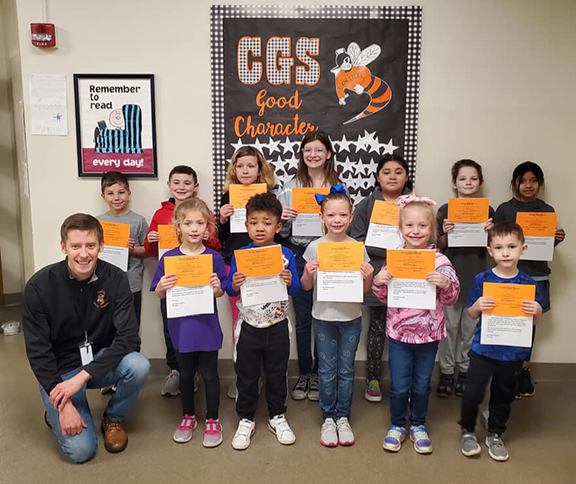 Chester Grade School Character Award recipients are: (front row, from left) Tim Blair, Baylee Lloyd, Jaxon Rogers, Sadie Bentem, Kinley Krantz, Cash Reese, (back row, from left) Koda McIntyre, Bently Schweizer, Isabela Frazer, Ashlynn Young, Suhaily Torres, Justin Johanning, and Sari Ixcoy-Sisa. (Cindy Ponder Photo)
Assistant Principal Tim Blair was also present to congratulate the students.
Each recipient was presented with a certificate and his or her name was announced over the CGS Public Address System.