STE. GENEVIEVE – It's a boy! Ste. Genevieve County Memorial Hospital (SGCMH) is pleased to announce its first baby born for the New Year. Wyatt Klein was delivered at 1:12 am on January 10, 2022 by Dr. Tony Lam. He is one of Southeast Missouri's newest citizens and his family was awarded the "First Baby of the Year" promotion sponsored by SGCMH and local area businesses.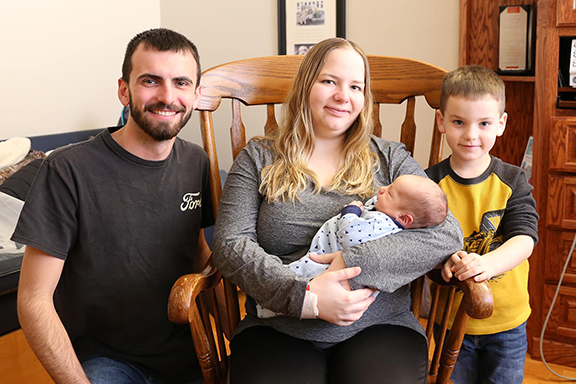 Baby Wyatt was born weighing 7 lbs., 14 ounces. The parents, Angie Schwartz and Grant Klein were beyond thrilled about their new baby boy being the first of the new year at the hospital. It was a nice surprise for the family.
"The process went so smoothly and the excitement continued after learning we won the New Year Baby promotion," said mom Angie. "We're overjoyed with all the love and special care."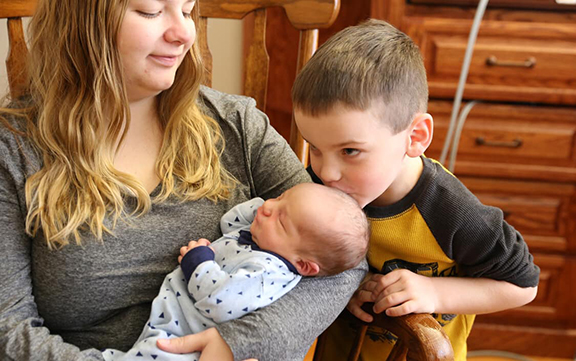 Dad mentioned it had been a delightful time and looks forward to going home to see how baby Wyatt is greeted by his brother, four year old Hunter. Hunter briefly visited baby Wyatt and showed him lots of love. Both children were born at Ste. Genevieve County Memorial Hospital.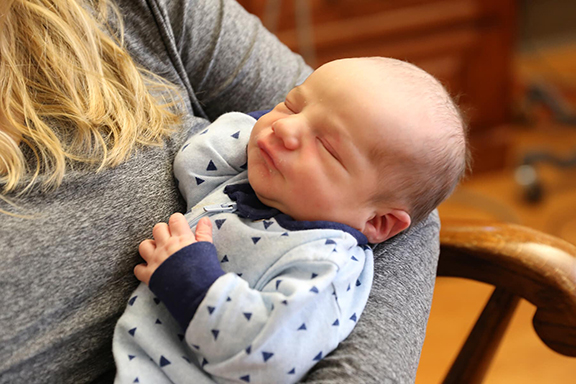 The family was so appreciative of the care from the hospital staff and felt a special connection since mom, Angie and two grandparents, Fred and Karen Schwartz all work at the hospital.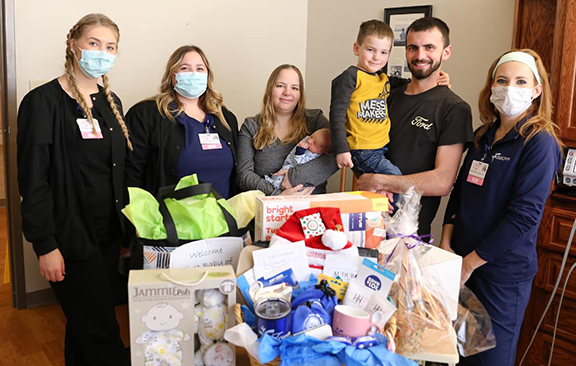 Wyatt and his parents were showered with gifts from the hospital and merchants all over the Ste. Genevieve area that included:
Save-A-Lot – $50 Save-A-Lot Gift Card
Audubon's: Hotel & Restaurant – $25 Audubon's Restaurant Gift Certificate
Community Center – $50 Community Center Gift Card
Country Mart – $50 Country Mart Gift Card
Pat's Pastries – $10 Gift Certificate to Pat's Pastries
Bri's Buy the Bunch – Baby's First Christmas Set
Rosie's Posies – Baby Basket (Dish Towel, Candle, Basket, & TY Bear)
Heavenly Hair & Boutique – Heavenly Hair Shampoo and Conditioner
Prism Hair – Baby's First Hair Cut
Oberle Meats – $20 Oberle Meats Gift Card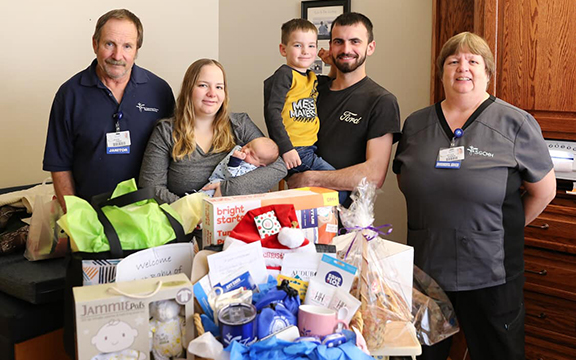 Pettus Ford Ste. Genevieve – Tummy Time Prop and Play Mat & Pettus Automotive Oil Change
Show-Me-Shop – Jammie Pals Gift Set (0-9 Months Pajamas & Matching Toy)
County Do-It Center – $20 Do-It Best Gift Card
Bloomsdale Bank – Piggy Bank & $50 Visa Gift Card
SGCMH Friends Foundation – Stainless Steel 20 oz. Coffee Mug & Basket
SGCMH – Pink Coffee Cup w/Spoon, Foot Care Kit, Nail Clipper Set, First Aid Kit (x2), Ear Buds (x2), & Medicine Bag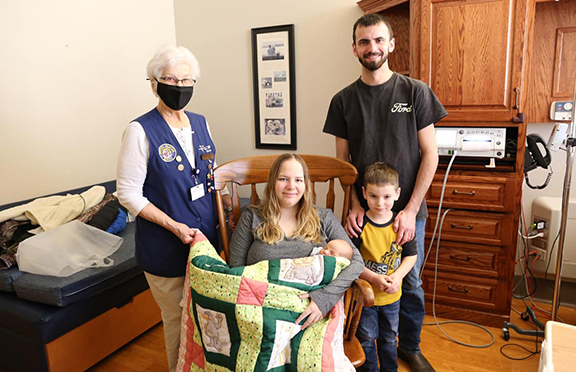 SGCMH Auxiliary/Partners – Handmade Baby Quilt
The family was very grateful and sends a special thanks to the hospital and local businesses for their support.
Ste. Genevieve County Memorial Hospital is a nonprofit county owned community hospital that works to continue to improve the health and well-being of the community. Our professional staff uses advanced technology and medicine to provide excellent, personalized, and compassionate healthcare.
For more information on Ste. Genevieve County Memorial Hospital, visit stegenevievehospital.org.