CHESTER — The Chester Eagles Aerie 3252 has made a donation to the local Toys for Tots campaign.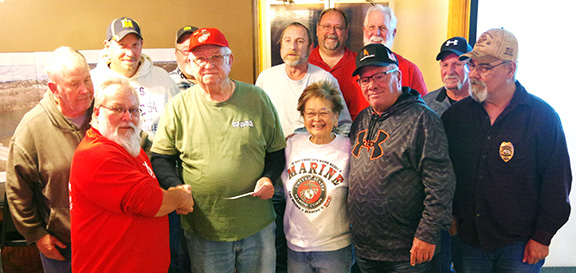 Eagles President, Bruce Lowrey, recently presented Lee Hollaway with a check for $300 to help sponsor the 2023 "Toys for Tots" campaign.
Hollaway and his wife Farida are instrumental in the success of the annual "Toys for Tots" event in Chester.
Lee Hollaway is the Marine Corp League Coordinator for the City of Chester, and he and Farida work year-round collecting and storing kids' Christmas gifts.
This year's event will take place Friday, Saturday, and Sunday December 8-10. The Chester Eagles is a sponsor of the event on an ongoing basis. Jim Beers Photo