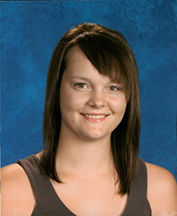 Chelsea Eva Sue McGeehan-Dobbs, 26, of Sainte Genevieve, Mo., passed away Tuesday, November 14, 2023 at Mercy Hospital in Saint Louis, Mo. surrounded by her family.
She was born January 10, 1997 in Perryville, Mo. Her parents, Pillip and Amie Dobbs of Ste. Genevieve, survive.
She is also survived by her daughter: Madelyn Williams; two sisters:  Kendal Dobbs and Abigail Dobbs; a brother: Chase Dobbs; her grandma: Kim Allen; her great-grandma: Eunice (Denninger) Allen; her biological mother: Amy (Michael) Howe and her dog: Sammy
She was preceded in death by her grandparents: Clifford and Juanita Dobbs; great-grandpa: Lloyd Allen.
Chelsea was a member of The Missouri Stream Team No. 4855.
She was a free-spirited soul with a passion for the outdoors. Her eyes lit up at the mention of fishing trips, camping adventures, and spending time with her loved ones.
Chelsea could effortlessly translate the beauty she saw onto a canvas with her talented artistic abilities.
There will be a Celebration of Life for Chelsea Eva Sue McGeehan-Dobbs, 26, of Sainte Genevieve Tuesday, November 21, 2023 from 11 a.m. until 3 p.m. at the CMA Hall, 685 Seventh Street, St.Mary, Mo.
Memorials may be made to Basler Funeral Home to help with funeral expenses
Online condolences can be left at http://www.baslerfuneralhome.com