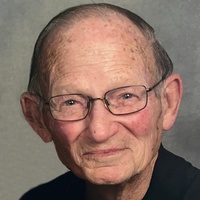 Richard Dean Clasen, 81, of Chester, Illinois, passed away at 4:23 am, Monday, October 23, 2023 at his residence.
He was born to the late Arthur W. and Bertha Aileen (nee Draves) Clasen on March 25, 1942 in Chester, Illinois.
Richard married Nancy Snyder on September 4, 1971 in Granite City, Illinois; she survives.
He was a Police Officer for the City of Chester from 1977 to 1997. Richard was Chief of Police for Chester from 1997 until his retirement in 2005.
Richard was a United States Army Veteran.
Survivors: 
   Wife:
        Nancy Clasen Chester, IL
   2 Children:
        Richard Wayne Clasen Chester, IL
        Brandon Scott (Jaime) Clasen Evansville, IL
   1 Sister:
        Janice Leavelle Glendale, AZ
   3 Grandchildren:
        Ella, Ava and Brayden
Preceded in Death by: Parents and 1 Brother-in-law – Melvin Leavelle
It was Richard wish to be cremated. A private graveside service will be held at a later date.