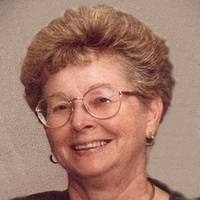 Mary Ann Stumpe, 88, beloved resident of Chester, Illinois, whose devotion to family and community leaves a legacy in her hometown and beyond, passed away at home on Saturday, April 29, 2023.
The daughter of the late Ned Farris and Marguerite (nee Wilson) Carlton was born on September 4, 1934 in Belleville, Illinois.
After graduating from Chester High School, Mary Ann earned a degree in elementary education from George Peabody College for Teachers in Nashville, Tennessee. She married the love of her life, Norbert P. (Bud) Stumpe on April 7, 1956 at Mary Help of Christians Catholic Church in Chester, Illinois.
As a kindergarten teacher for 38 years at Chester Grade School, Mary Ann regularly introduced children to the joy of learning. An avid reader and lifelong learner herself, Mary Ann was a member of the Chester Public Library Board, chairman of the summer reading program.
Her reach into the greater Chester community was extensive.
As a member of St. Mary Church of Divine Maternity in Ellis Grove, Mary Ann served as a Eucharistic Minister, lector, parish council member, Ladies Sodality member, Bishop Annual Appeal chair and Building Committee member.
Mary Ann was a dedicated member of Delta Kappa Gamma, the Chester Women's Club, Bridge Club and Retired Teacher. She also volunteered at the Chester Memorial Hospital, the Chester Area Christian Food Pantry and the Lutheran Braille Workshop.
In turn, the community recognized Mary Ann's endeavors by awarding her its highest honor: Chester Citizen of the Year in 2012. She also was the Chester Women's Club Woman of the Year in 2001. The Chester Community School District inducted her into its inaugural Hall of Fame in 2023.
A skilled seamstress, quilter and knitter, Mary Ann was known for beautiful hand-knit Christmas stockings, which were gifted to family and friends. In retirement, she especially enjoyed stitching with the Chester Piecemakers Quilt Guild each Tuesday. Among extended family members, Mary Ann had a reputation as a welcoming hostess.
Mary Ann is survived by her husband of 67 years – Norbert P. (Bud) Stumpe of Chester, Ill.; three children: Beth (Roger) Bell of Dyersburg, Tenn., Amy (Greg) Bert of Carbondale, Ill., and Paul (Joni) Stumpe of St. Charles, Mo.; a brother: Ned F. (Jane) Carlton Jr.; three granddaughters: Abby Bert (Fiance – Louie Porter), Kathleen Bert (Michael Andell) and Melanie Stumpe (Chad Russell); two step grandchildren: Roger Glynn (Donna) Bell and Virginia Xanne (John) Harrison; five step-great grandchildren: Gavin (Rachel) Bell, Sophie Harrison, Kera Bell, Ava Harrison and Sam Harrison; and a step great-great-grandchild: Adalynn Blair Bell; a stepbrother: John (Dot) Fleming; a sister-in-law: Sarah Stumpe; a special cousin: Marilyn Boschert; and many loving nieces and nephews.
She was preceded in death by her parents, sister-in-law: Ruth (Roger) Petrowske, a brother-in-law: Roger (Dorothy) Stumpe, Alan Stumpe and Roland Stumpe and a nephew: Jason Stumpe.
The family wishes to thank many dear family and friends, VITAS hospice and caregiver Sherry Wilson for all the loving care and support.
Visitation will be 9-11 a.m. Wednesday at St. Mary Church of Divine Maternity in Ellis Grove, Illinois
A funeral mass for 88-year-old Mary Ann Stumpe of Chester will be held at 11 a.m., Wednesday, May 3, 2023 at the St. Mary Church of Divine Maternity in Ellis Grove, Illinois. Fr. Sebastian Ukoh, Fr. Iuvenius Iheme and Deacon Al DuBois will officiate.
Inurnment will be held at a future date at St. Mary's Catholic Cemetery in Chester, Illinois.
In lieu of flowers, Mary Ann has selected Chester Public Library, Chester Education Association Scholarship Fund, St. Mary Church of Divine Maternity or a charity of choice.