STE GENEVIEVE — Ste. Genevieve Middle School hosted children's author Ryan Dalton at the Performing Arts Center.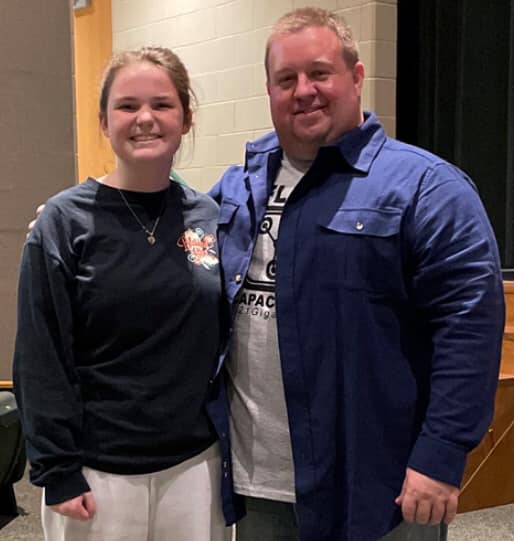 Ryan toured schools, libraries, and bookstores with his latest young adult novel, This Last Adventure, which was recognized as a School Library Journal Best Book of 2022.
In This Last Adventure, 13-year-old Archie uses storytelling in an attempt to save his grandfather's memories from Alzheimer's.
Ryan's visit provided students an opportunity to meet a published author, learn about what it's like to write novels, and get excited about books and reading!
His presentation also included a Q&A session.
Ryan shared with students that he enjoyed meeting all of them, and had a fantastic time interacting with the students.