STE. GENEVIEVE – The Ste. Genevieve Rotary Club joined Rotary clubs around the world last
Wednesday, Sept. 21 and participated in World Peace Day.
The local club had a mural painted on the wall of their meeting room at Country Mart's Party Room.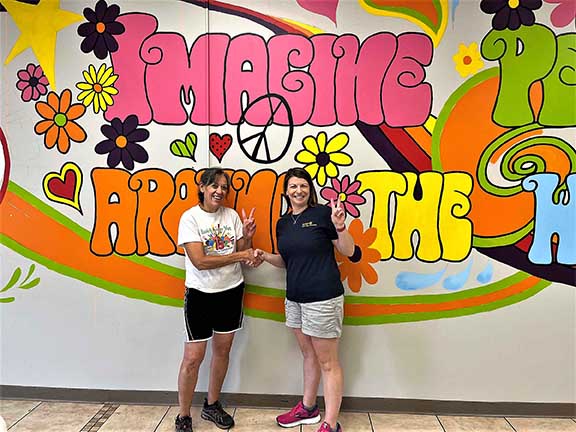 Mural artist Joy French (left) and Ste. Genevieve Rotary President Jamie Ballew (right).
Joy French is the local artist that turned a message of peace into art.
It was Rotary's hope that the occasion of World Peace Day would shine the light and possibility of peace to those with whom you encounter—at school, at work, while you are out and about, and in
your own home.
Peace begins with us.
The club hosted an open house with refreshments for the community to view the mural as French was putting on the finishing touches.