STE. GENEVIEVE – The May 4th Friday Art Walk in Ste. Genevieve will feature a range of new activities at the town's art spaces, including music and a hands-on art project.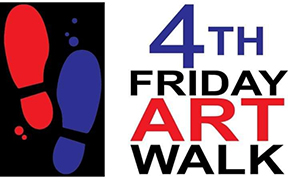 The Art Walk will be held May 27 from 6 p.m. to 9 p.m. in the town's historic downtown area.
In the North Main Street Art District the unique work of Terri Cavins will be on display at Beanik Cafe. Music Art Love will feature live music along with original art.
Only Child Originals, Rust, Masquerade, and E•KleK•Tix Gallery & Studio will be open with new things to see at those locations.
On Merchant Street Brix Urban Winery will host a hands-on "Plant Wall Sconce Maker's Night" that includes a  6 ounce pour of your choice. (The fee for that activity is $17, and you must pre-register on the website.) There'll also be new art on display by artists David Gildersleeve and Bit Strange, along with three new family coat-of-arms pieces produced by local artist Joy French.
Activity on the Courthouse Square includes free admission to the Ste. Genevieve Museum Learning Center from 6 p.m. to 9 p.m. The evening will feature art by Angie Dalton and a new exhibit honoring the life of Moses Rhiney with art by Anita Alsup. Plus look for the Beyond the Tape Food Truck Kona Ice from 6 to 7:30.
The Sainte Genevieve Art Guild Art Center will feature the winners of the Youth Plein Air event and the Guild's "Inspired by Nature" exhibit continues.
Silver Sycamore Gallery of Fine Art promises "some surprises." and Common Grounds will be open.
Most 4th Friday Art Walk activities are free. The art walks will continue monthly through November.