SPRINGFIELD – Chosen by voters from an initial field of 400 entries, Rivian's all-electric R1T truck has emerged the winner of the third annual "Makers Madness" contest, earning the title of The Coolest Thing Made in Illinois.
Hosted by the Illinois Manufacturers' Association and sponsored by Comcast Business, Makers Madness is a bracket-style tournament that celebrates the incredible work and diversity of the manufacturing sector in Illinois, which has long served as the backbone of our state's economy and has helped lead our recovery from the pandemic. Illinois manufacturers produce everything from life-saving vaccines and medical treatments to boundary-breaking electric vehicles and components used for space exploration. Our manufacturers keep store shelves stocked with nutritious food and delectable snacks and create sporting equipment used everywhere from neighborhood fields to professional leagues. They make core structural products from steel, rebar, and motors to chemicals and flavorings, and even create high-tech gadgets used for national defense and energy to power our homes and businesses.
Selected after more than 200,000 votes were cast during the competition, the Rivian R1T was awarded the title of The Coolest Thing Made in Illinois by Gov. JB Pritzker on Wednesday during a ceremony at the Governor's Mansion in Springfield. Manufactured in Normal, the R1T is the first all-electric truck in production, featuring four motors, with one powering each wheel. It also boasts eight driving modes and up to 400 miles of range. The R1T combines off-road capabilities with the driving style of a sports car, with acceleration from 0-60 mph in as quick as three seconds and a towing capacity of up to 11,000 pounds.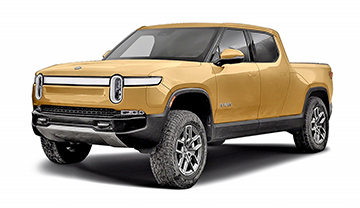 "Rivian R1T is an outstanding example of the innovation and ingenuity of our state's manufacturing sector and has rightfully earned the title of The Coolest Thing Made in Illinois. The R1T is leading a revolution in the automotive industry, and we are proud Illinois is home to such exciting technological advancements," said Mark Denzler, President and CEO of the Illinois Manufacturers' Association. "While the R1T emerged victorious this year, we are proud of every product featured in the competition, as they helped showcase the dynamic nature of our state's manufacturing sector and the strength of the men and women who work on our factory floors."
Rivian is building on Illinois' long, proud history of auto manufacturing by serving as a national leader in electric vehicle production. Last year, the IMA partnered with lawmakers and the governor's office to put in place new tax incentives to help grow electric vehicle and auto battery production in the state.
"Illinois' leadership in innovation is a story of our present as much as our past, and you see that in what manufacturers like Rivian are doing in 2022," said Governor JB Pritzker. "Rivian's all-electric R1T is a game-changer in the auto industry, and through my administration's strategic investments in apprenticeships, training academies and tax credits, we can open doors for more Illinoisans to access 21st century manufacturing careers."
"Rivian is honored to have the R1T all-electric adventure vehicle chosen as IMA's 2022 Coolest Thing Made in Illinois. Rivian's mission to "Keep the World Adventurous Forever" is based on the premise that technology, innovation, and collaboration can address our planet's greatest challenges, while also providing 21st Century jobs that support our community and all who live in and around the Bloomington-Normal area," said James Chen, Vice President of Public Policy & Chief Regulatory Counsel for Rivian. "The mission of sustainability through investment in zero-emissions transportation technology and economic growth is evident throughout our operations in Illinois—from our shipping containers made of ocean-bound plastics, and innovative vehicle paint process, to our manufacturing operations—which include a diverse workforce and a welcoming community. We are proud to call Illinois home and honored to accept this year's award. So much credit goes to the plant team members who make the R1T every day and who made his accomplishment possible today."
Video: https://rivian.com/r1t
Other finalists for the title included Fruit by the Foot made by General Mills in Belvidere; the Orion Spacecraft Capsule's Aft Bulkhead, Barrel and Tunnel made by Ingersoll Machine Tools Inc., in Rockford; and Custom Blazed Diffraction Gratings manufactured by Inprentus Precision Optics in Champaign.
"Comcast Business congratulates the Rivian R1T for being named The Coolest Thing Made in Illinois 2022. What a slam dunk. This year's contest was truly electrifying," said Sean McCarthy, Comcast's Regional Vice President of Business Development and Strategic Initiatives. "It was a full-court press to the end, and we congratulate the makers of all the awesome products manufactured here in Illinois that made it to the finals. Illinois is standing proud today."
Statewide, manufacturing generates more than $304 billion in economic output, contributing 12 percent to the state's Gross Domestic Product – the largest share of any industry in Illinois. Manufacturers employ 562,000 women and men in Illinois at an average salary of $88,691, providing $52 billion in wages and benefits.
To ensure the state's manufacturing sector remains dynamic and strong, the IMA successfully pushed for the passage of several measures to grow manufacturing in Illinois during the spring legislative session. This includes the MICRO Act, which was recently signed into law to create tax incentives for companies to produce semiconductors and microchips in Illinois. Increasing production of these vital components in Illinois would help ease supply chain issues by ensuring access is not controlled by a handful of overseas providers.
The IMA also partnered with lawmakers and the governor's office to fund a $7 million statewide marketing campaign to attract people to manufacturing careers and promote the production of electric vehicles. As workforce shortages continue to plague nearly every manufacturing sector, the marketing campaign will help introduce manufacturing careers to a wider audience.
Additional information about the contest can be found at www.makersmadnessil.com.
Timeline of events:   
March 2 – March 20: Nominations accepted at www.makersmadnessil.com
March 22 – April 3: Voting on nominations to determine the Top 16
April 5 – April 10: First round of voting to determine the Top 8
April 12 – April 17: Second round of voting to determine the Top 4
April 19 – April 24: Final round of voting
April 27: The winner of The Coolest Thing Made in Illinois announced during an awards ceremony at the Governor's Mansion
About the Illinois Manufacturers' Association (IMA)
The Illinois Manufacturers' Association is the only statewide association dedicated exclusively to advocating, promoting and strengthening the manufacturing sector in Illinois. The IMA is the oldest and largest state manufacturing trade association in the United States, representing nearly 4,000 companies and facilities. For more information, visit https://ima-net.org/.