STE. GENEVIEVE – Ste. Genevieve won the 2022 SEMO Conference Championship.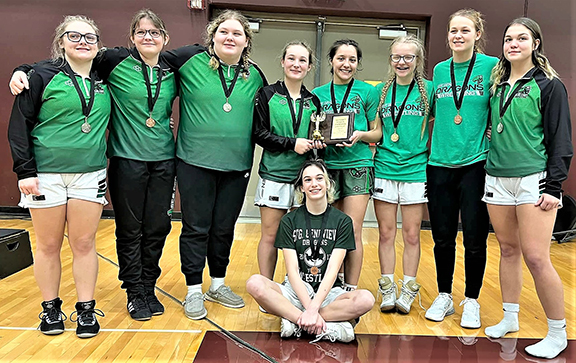 Individual finishes were:
Paityn Basler 1st,
Izzy Basler 1st,
Zoe Cook 2nd,
Addison Geiler 2nd,
Kate Mesplay 2nd,
Jayci Beckermann 2nd.
Katlyn Lay 3rd,
Hailey Wheeler 3rd,
Hollyn Zangaro 4th.
Ste. Genevieve wrestles De Soto, Herculaneum, and Notre Dame at De Soto Tuesday at 5 p.m.