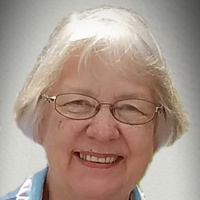 A private funeral was held for 81-year-old Marilyn K. Konold of Red Bud, Illinois, who passed away at 7:29 pm, Friday, January 7, 2022 at her home watching her favorite channel – Hallmark.
She was born July 17, 1940 in Albert Lea, Minnesota, the daughter of Milford and Ruth (nee Tenneson) Rugroden who both preceded her in death.
She married Pearce Konold February 3, 1962 in New Richland, Minnesota; he preceded her in death on August 6, 2009.
Marilyn is survived by a daughter: Kari Schaefer and her husband, Ray, of Red Bud; two sons: Kevin and his wife Lori of Lino Lakes, Minnesota, and Kyle and his wife Jennifer of Las Vegas, Nevada and four grandchildren: Emily, Adam and Sam of Las Vegas and Marina of Lexington, Minnesota.
Marilyn was also preceded in death by a brother: Robert.
Marilyn received her B.A. in social work from Wartburg College in Waverly, Iowa and her Masters in Library Science from the University of Missouri in Columbia.
She started her career as a case worker for child and family services in Denver, Colorado.
She left the workforce for 17 years to raise three beautiful children.
Once her children were older, Marilyn decided she would leave the mental health career to purse library science.
She worked as a librarian in Reedsburg, Wisconsin; Benton, Illinois; and became the Director of the Brehm Library in Mt Vernon, Illinois.
Marilyn was a member of the Prince of Peace Lutheran Church in Mt. Vernon, Illinois.
She enjoyed singing in the church choir and sang with the Harmony Roses.
In addition to being active in Harmony Roses, Marilyn was the President of the Mt. Vernon Business Women's Club.
She loved watching the Hallmark Channel and was a big fan of the Green Bay Packers.
It was Marilyn's wishes to be cremated and a private service was held.
Memorials may be made in Marilyn's memory to the Randolph County Humane Society 414 Belmont Street, Sparta, Illinois 62286.
Marilyn believed deeply in helping and caring for all creatures, great and small.To plant Memorial Trees in memory of Marilyn Kay Konold, please click here to visit our Sympathy Store.