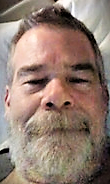 A memorial service will be held at a future date for 65-year-old Daniel E. Maly Sr. of Chester, Ill., who passed away at 9 p.m., Monday, December 27, 2021 at Memorial Hospital, Chester.
He was born December 28, 1955 in Chicago, Ill., the son of Robert and Norma (nee Langenhan) Maly who both preceded him in death.
Daniel married April Salger on September 11, 1996 in Chester, Illinois; she survives.
He is also survived by eight children: Nicole Maly, Jimmy Bramlett, Terri Jackson, Morgan Jackson, James Jackson, Ashly Jackson, Bradly Jackson and Daniel Maly Jr.; two siblings: Scott Maly and Kathy Clarkson; a cousin: Beth Maly; special friends: The Lochhead Family and 33 grandchildren.
He was also preceded in death by his paternal grandparents: Frank and Lucille Maly; his maternal grandparents: Ed and Alice Langenhan; a son: Jeremy Bramlett and a brother: Ryan Maly.
He was an over the road truck driver for 25 years and worked for Joe Hahn Trucking.
Daniel was of the Catholic Faith.
It was Daniel's wish to be cremated.
A memorial service for 65-year-old Daniel E. Maly Sr. of Chester will be held at a later date.

To plant Memorial Trees in memory of Daniel E. Maly, Sr., please click here to visit our Sympathy Store.