CHESTER – The Beta Delta Chapter of Delta Kappa Gamma Society International delivered more "Welcome to Teaching" bags to first-year teachers in Randolph County recently. 
Two new teachers at Steeleville Grade School and one at Christ Our Savior High School recently received the welcome bags.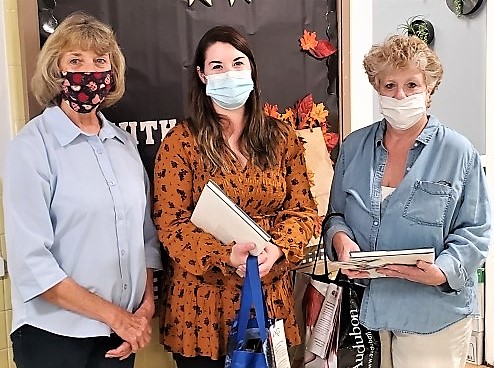 Carolyn Schwent, Beta Delta Chapter President, presents books, supplies and bags to welcome Steeleville Grade School Science teacher Bryn Hornbostel and Special Education teacher Elizabeth Shanklin.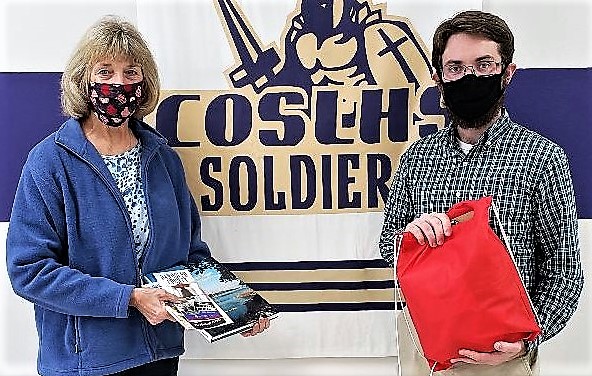 Beta Delta Chapter President Carolyn Schwent presents a "Welcome to Teaching" bag to the Rev. Raymond Holman, teacher of Theology at Christ Our Savior Lutheran High School in Evansville.
The useful bags contained assorted school supplies donated by Beta Delta Chapter members, and a Randolph County history book donated by the Randolph County Tourism Committee.
The educational society promotes professional and personal growth of women educators and excellence in education. 
Members are pleased to welcome these new educators to Randolph County and wish them a successful teaching career.