CHESTER – Two Chester products were among the senior celebrated at SIU Football's Senior Day recently.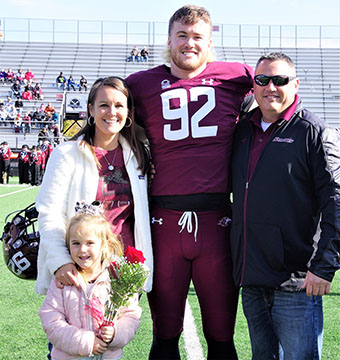 Jordan Berner (92) poses with his family members: Bethany Berner, mom, Josh Berner, dad and little sister, Braylee, at Senior Day ceremonies Saturday November 20 in Carbondale. 
SIU hosted Youngstown State and Berner was playing his final regular-season home game on Saluki Stadium turf.  The presentation for senior players was held during pre-game activities at Saluki Stadium prior to opening kickoff.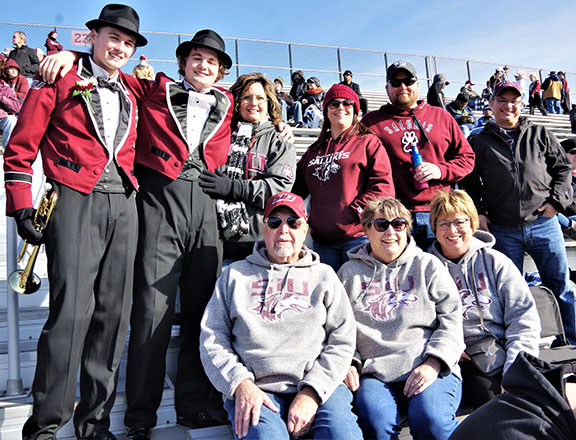 A large gartering of Zappa Family members also attended the Senior Day football game Saturday November 20 when SIU hosted Youngstown State. 
The group attends most every home game to support Zach and Blake Zappa, trumpeters for the Southern Illinois University Marching Salukis. 
Zach Zappa is an SIU senior and was performing in his last regular-season football halftime show of his college career. 
The elder Zappa has been a four-year member of the Marching Salukis and will now switch his musical expertise to performing in the SIU Basketball Pep Band.  Jim Beers Photos